FOR WEDDING AND EVENT PROS
Learn the strategies to help you launch, grow and scale a successful event business.
So you can attract your dream clients and make more money doing what you love.
Enrollment for our membership experience, Creatives Corner is currently closed! Join the waitlist and be the first to know when it reopens.
JOIN THE WAITLIST
AKESHI AKINSEYE HAS BEEN FEATURED IN
Hi, I'm Akeshi.
Luxury Wedding & Event Planner. Floral & Event Designer. Business Coach. Best Selling Author. Entrepreneur. Public Speaker. Podcast Host.
Named one of the best wedding planners in America by BRIDES!
Akeshi Akinseye has dedicated her career to bringing glamour and style to every celebration. As the founder and CEO of Kesh Events, Akeshi Akinseye is highly regarded as a global luxury wedding planner and event designer for clients of the most discerning tastes. She is highly regarded as one of the leading experts in the wedding and event industry on all things celebrations and has been named one of the best wedding planners in the world.
MORE ABOUT AKESHI
Festive Tables
A guide to setting stylish tablescapes for your celebrations.
Festive tables is your guide to elevating your hosting game in style. Learn how to take your table from ordinary to extraordinary and learn the ins and outs of building a beautiful, layered celebratory experience with festive tables that make a lasting impression on your guests. Akeshi explores a wide range of table design ideas and takes the reader on a journey with beautifully photographed table details, festive cocktails and recipes for your celebrations. Festive Tables is packed with exclusive table design ideas to help you elevate your table for celebrations throughout the year.
Explore festive table design ideas for new year, spring, summer, picnics, fall, thanksgiving, christmas and more. Festive Tables is the perfect resource for anyone that wants to host and celebrate but doesn't know where to start. It's the ultimate inspirational guide to throwing a sophisticated and stylish celebrations.
ORDER NOW
"I can't even begin to put into words how joining Creatives Corner has dramatically changed the way I conduct my backend and day-to-day administration of my business."
The wealth of knowledge and coaching I have received from Akeshi within this group has truly transformed my business.I cannot thank Akeshi enough for providing this platform. I'm forever grateful! Quite frankly, this is one of the best decisions and investments I've made for my business!
Nadia Lewis
"The Kesh Experience programs are one of the best educational programs created for wedding planners and floral designers in the industry."
It challenges you to get out of your comfort zone and pushes you to be the best version of yourself. You are getting top-notch education that most in the industry don't offer.
Johanne Piverger
"Being a part of The Kesh Experience has afforded me the opportunity to not only develop my floral and event design skills but create a high touch, unparalleled client experience."
Akeshi remains my mentor today and with her expertise in this industry, it's an honor that she is willing to continue to create opportunities for other creatives to grow their businesses in so many ways.
TyRon Wells
THE MEMBERSHIP EXPERIENCE
Build the Wedding Business of Your Dreams
Creatives Corner is my monthly online business coaching membership experience for wedding and event professionals worldwide.
Get the proven strategies, tools and resources you need to book more luxury weddings and events and set your business up for massive success.
JOIN CREATIVES CORNER TODAY
On-Demand Programs for Wedding & Event Pros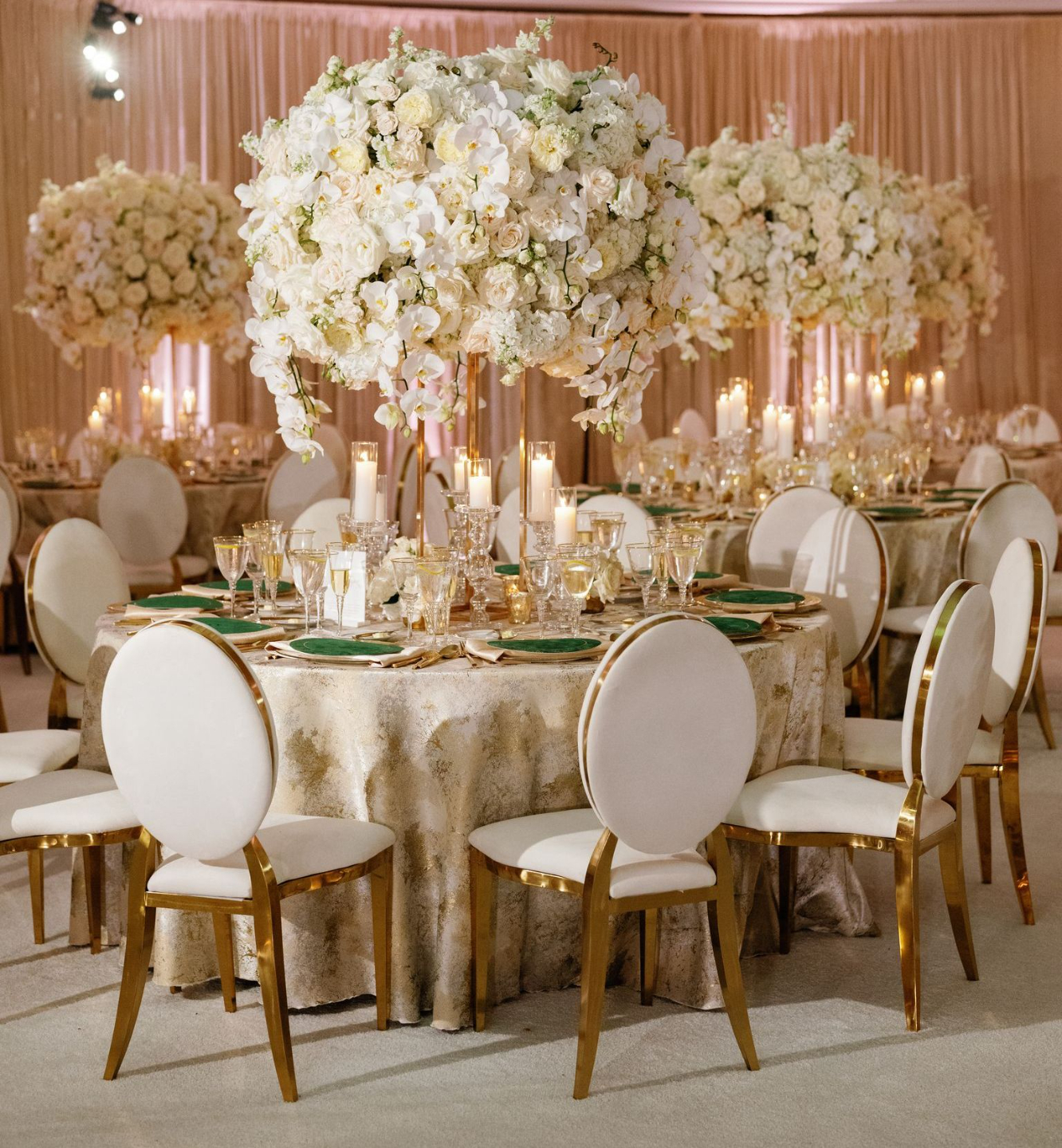 FOR WEDDING & EVENT DESIGNERS
Exclusive 1:1 Private Floral Design Masterclass with Akeshi Akinseye
Master the Art of Luxury Floral and Event Design
Unlock the secrets of creating opulent, luxury designs in a private, hands-on masterclass with renowned event and floral designer, Akeshi Akinseye. Limited to just five exclusive spots, this 1.5-day intensive masterclass is designed for ambitious floral and event designers eager to break into the high-end market and achieve six-figure success.
ENROLL NOW
FOR WEDDING PLANNERS & DESIGNERS
The Art Of Tablescaping
Your Ultimate Guide to Creating Beautiful Tablescapes for Any Type of Gathering
This course teaches you the techniques for creating, styling and designing jaw dropping tablescapes. This course will teach you how to set, design and style a memorable tablescape for every occasion.
ENROLL NOW
The Art Of Storytelling
A Master Guide To Creating Luxury Wedding Styled Shoots
Learn how to use styled shoots to brand your business, create the content that really shows your talents and speaks to your dream clients.
ENROLL NOW
FOR FLORAL & EVENT DESIGNERS
GRANDEUR: The Art of Creating Tall Floral Arrangements
Your master guide to creating large, luxurious and Impactful floral arrangements for weddings and other luxurious events that will wow your guests.
ENROLL NOW
The Akeshi Akinseye Podcast
A top-rated podcast for event professionals on business, life and everything in-between.
The Akeshi Akinseye Podcast is your ultimate guide to building a thriving creative empire. Join Akeshi Akinseye, a renowned entrepreneur, luxury wedding planner, event designer, international speaker, author, and business coach, as she delivers powerful weekly episodes packed with groundbreaking insights and practical advice tailored for wedding and event professionals. Embark on a transformative journey to level up your creative business, captivate your ideal clients, and achieve tangible results.
Tune in and turn your passion into a flourishing, successful business today!
LISTEN TO THE PODCAST
The Art of Celebrating Magazine
The Art Of Celebrating Lifestyle Magazine founded and curated by Akeshi Akinseye and is your ultimate guide with resources to help you celebrate in style, live happily and create experiences your guests will never forget. Enjoy pro- tips, recipes, how to's, must have picks from our experts and a ton of useful information you can't get enough of.
SUBSCRIBE TO THE MAGAZINE
FREE GUIDE FOR WEDDING & EVENT PROFESSIONALS
How to find your signature style and stand out from the competition
Download this free guide to learn how to find and own your signature style so that you can stand out, build a strong online presence and book your ideal clients.
DOWNLOAD THE GUIDE
Get Our weekly Newsletter
Sign up for our weekly delivery of inspiration, expert tips, news and promotions and upcoming events!